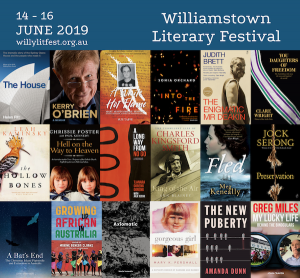 Willy Lit Fest, Williamstown
Willy Lit Fest is Melbourne's biggest literary festival in the west. Featuring some of the brightest titles that Australian publishing has ever seen, it is a great festival to nurture a love of reading in your children and raise readers.
There is also plenty of sessions to come along as a family and allow mum some time to slip away for a session or two on her own!
Willy Lit Fest, Williamstown
Start: Friday 14 2019 End: Sunday 16 2019
Families. Best suited to kids aged 4-17 years.
Costs are varied per session.
Pre-book online or by phone.
Small amount of stairs in the Town Hall.
Food stalls and coffee available.