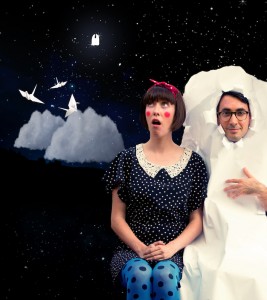 Ruby's Wish at Riverside Theatre Sydney
On May 25th and 26th, the delightful Ruby's Wish comes to Riverside Parramatta to enthral ages 6+.
This visually spectacular family show combines puppetry, comedy, animation, beatbox and clowning to tell the beguiling story of Ruby, a little girl who believes in wishes but not fairytales. Confined to a hospital bed she's had to grow up fast, until a tongue-tied clown doctor helps her to discover her greatest gift – her imagination.
A theatrical trip for the whole family, Ruby's Wish plays on the edge of fantasy and reality and celebrates an overactive imagination which might just save your life.
Friday- 06:30 pm - 07:45 pm
Saturday- 02:15 pm - 03:30 pm
Ruby's Wish at Riverside Theatre Sydney
Start: Friday 25 2018 End: Saturday 26 2018
Adult $31, Concession: $26, Under 16 $24, Family of 4 $98.
There is a bar on premises.