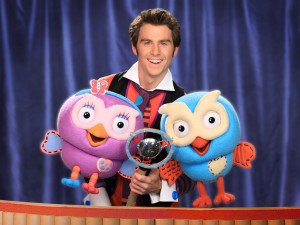 Giggle and Hoot Hootastic Live Concert
Giggle and Hoot's exciting new live show sets off on an exciting pirate adventure to find Mini Hoot and along the way encounters the self-proclaimed "World's Greatest Magician" Jimmy Giggle-ini.
As you help Hootabelle twinklify the stars, join in with all the gang's best-loved songs including The Gigglemobile, Go Giggleosaurus, Birdbath Boogie, The Giggle Galaxy, Hoot's Lullaby and many more.
Giggle and Hoot Hootastic Concert which is playing across Melbourne and Sydney from September 30th to October 16th.
Giggle and Hoot Hootastic Live Concert
Start: Sunday 30 2018 End: Tuesday 16 2018