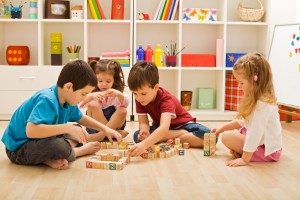 French for Preschoolers provide French classes for young preschool aged children (2.5yrs-5yrs) in Kew, Melbourne.
Each session has a different theme covering topics such as: greetings, food, weather, animals, numbers, my house, my family, colours, introducing yourself, everyday objects, and much more.
Classes are held in a large, safe, and light-filled room, and include many different structured activities such as story-telling, music and movement, singing, arts & craft, and free play. There is also a lovely enclosed playground adjoining to the room.
Early childhood is the best time to learn a new language. Classes run for 1.5 hours by a lovely native French speaker.
French for Preschoolers
Small set of stairs, centre is mostly at ground level.