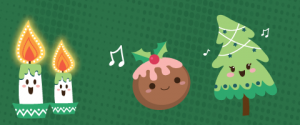 City of Greater Dandenong Christmas Carols in Harmony Square
Kick off the festive season with your host Denis Walter at the 71st annual Greater Dandenong Carols in Harmony Square on Friday 14 December, 6.30pm.
Come along and sing along at this free family event. This year Carols in Harmony Square will include exciting performances and interactive activities. Be ready for lots of fun and a visit from Santa!
Free kids' activities from 6pm
– Face painting
– Arts and crafts
– Fun give-aways
CAROLS PROGRAM
6.45pm Pre show entertainment from the Dandenong Band
7pm Host Denis Walter
7.10pm Welcome to Country and mayoral speech
7.25pm Dandenong Primary School Choir
7.35pm Soli Tesema and Adam Ladell
7.50pm Silverton Primary School Choir
8pm Karla Tonkich
8.10pm MC Denis Walter
8.15pm With One Voice Choir
8.30pm Community choirs – Tongan Christian Group and One Living Church
8.40pm Denis Walter and Karla Tonkich
8.50pm The Kazoos Christmas Show
9.10pm Santa arrives!
9.20pm Denis Walter & Karla Tonkich
9.25 Finale
Friday- 06:00 pm - 09:25 pm
City of Greater Dandenong Christmas Carols in Harmony Square
Start: Friday 14 2018 End: Friday 14 2018